Interior Barn Doors, Custom made on Cape Cod to fit your size and style.
Great for pantries, mud rooms, closets, office conference rooms, basements or to close off any room
No major construction work.
Easy install & quick turn around.
We work with you or your designer to choose materials, finishes, styles etc, or just take them unfinished.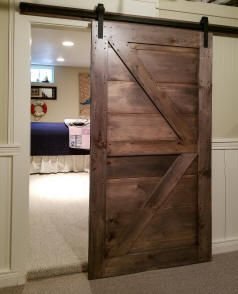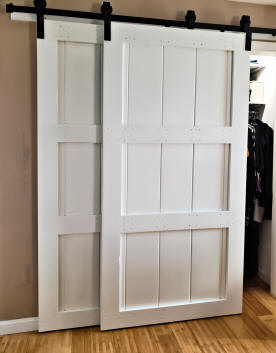 508.735.5936 info@60nobscot.com